Earlier this year, I introduced you to the Oil of the Month Challenge, in which you try one essential oil each month, join our private FB group, and learn new ways to utilize oils in your home to keep your family healthy.
Spring always inspires me to renew my resolve to stay fit and healthy. A couple of months ago, I decided to give Slique a try. I put a few drops into my water during work-outs and also found it to be a superb pick-me-up in the mornings.
With its lemon, tangerine, grapefruit, spearmint, ocotea, and stevia extract, it turns plain water into a tastefully refreshing beverage.
According to Young Living's site: [Slique is a] unique blend that supports healthy weight management goals. These ingredients work together to help control hunger, especially when used in conjunction with Slique Tea or the Slique Kit. (This statement has not been evaluated by the Food and Drug Administration. This product is not intended to diagnose, treat, cure, or prevent any disease.)
Are you ready?
If your waist line needs shrinking before summer hits in full force, read on!
During May we have a special twist on the essential oil challenge…Our focus is going to be on Slique Essence.  Slique Essence is a big component in the weight loss kit from Young Living.  Last year many people took the Slique challenge and lost a lot of weight naturally!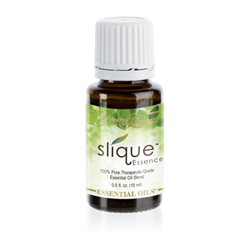 Read their stories here.
We want those stories to become YOUR stories.  We want to see the over 224 people taking the Oil of the Month/essential oil challenge jump in on the slique challenge and shed literally a TON of weight.  Just think of it, 200 people lose an average of 10 pounds each and boom!  We've got a TON!!!!
Losing weight with slique is a healthy weight release.  The oils in this combination will help reduce appetite and toxic build up. It also tastes fabulous!
Want to go beyond the Slique essential oil? Check out the entire kit at Young Living or you can even find it among the new distributor kits, which includes your own wholesale account!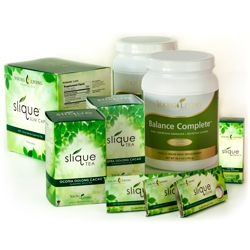 If you want to join me by using just the oil every day, or by completing a full challenge, I would be ecstatic to have you!
With your registration you will get:
Slique oil or the Slique Kit
Free Facebook Group for Support
Grab your oil or your kit here and be ready to get started shrinking your waistline.
In addition, anyone who activates their own wholesale account will get the Quick Reference Guide–a handy book which explains the best oils to use and when to use them.
Thank you for subscribing! Please follow this link to download your free gift, 110 Uses for the Everyday Oils Kit: http://bit.ly/1dbmvLT
Free Guide
Want to know how to use essential oils and herbs in your home? In this guide, I share my top 10 favorites.
Plus get our latest content and news, including giveaways and freebies.