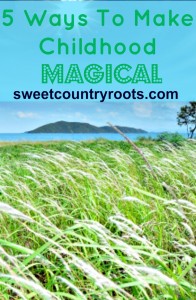 Photo courtesy of Arztsamui/freedigitalphotos
A few years ago when I had 2 little girls at the ages of 1 and 2, I started to feel the calling on my life against the feministic mindset of our culture. I was being led by God to fully embrace all aspects of motherhood on my life from my fertility, homeschooling, and raising a large family well. My motherhood mission is to raise them the old-fashioned way. I want to bring childhood back to life while preserving their innocence in a world that wants to take it.
These are my five best tips to make that happen.
1) Teach them the Gospel and how to pray. It all starts with the foundation of what they were created for. To teach them that there is a God that died for them and loves them unconditionally so they can go to heaven is a beautiful story. It is where all hope and good things of this world are stem. Imagine the awe and wonder in their eyes when they first learn to pray and are able to watch those prayers get answered. Their prayers don't have to be any major crisis, just something that they care about. My children have prayed that it won't rain many times:)
2) Give them the element of surprise and keep them on their toes. Once again, it's not about the big fancy things but the little things to show you care. Cook their favorite meal for no reason, eat breakfast outside, cancel school for the day and go to the park, run up to them out of nowhere and yell," Tag your it!" Everyone loves surprises. There is just something about a momma being silly.
3) Get them outside. Outside is where some of my fondest memories of childhood became embedded in my heart. It is where you can fully experience life with all your senses. To feel the breeze on your face, to smell fresh-cut grass and bonfires, to see God's creation, to climb trees and let your imagination soar. I firmly believe being outside is healing for our bodies mentally, physically, and emotionally.
4)Ask them questions. Little ones are notorious for asking questions. As moms, it is all we can do to keep our self-control and answer them with smiles on our faces. Try turning the tables and be the one asking the questions. This is beneficial for numerous reasons. It instills confidence and shows them that we believe in them and think that they have the answers. It cultivates their curiosity and gets them thinking deeper. Asking questions stimulates their brains, gives them more to think about, and brings about all of the possibilities. As they ponder for answers they are given opportunity to have one idea lead to another.
5) Be available. This is a BIG ONE for me. As women we want to be able to do it all and we are quite good at multitasking. If we aren't careful it can come back to bite us. In a time where the world is at our fingertips this one can be easily missed. We play the most vital role in making childhood some of their fondest memories. We must get on their level. We must pull them in our lap, look in their eyes and truly listen to their hopes, dreams, as well as the little petty things that get them upset. To be fully there for their sweet embraces. If not, then we aren't giving them that extra sparkle of magic. When they are older and look back, where do you want your children to picture you in the home? Sitting at a computer? In front of the TV? In the kitchen? Outside? Our time with them is precious so let's make it count for both of our sakes.
This is the only childhood they have. Let's give them some awesome stories to share with their children when they grow up with their own families. Let it be about catching lightning bugs, watching fireworks, throwing rocks in the creek, climbing trees, building forts, playing board games, praying for their dead chicken (it happened) This is what will carry them to do the same for their children. This can give a generation of children a childhood where they don't have to grow up so fast and can enjoy and relish in the sweet times that so quickly pass by.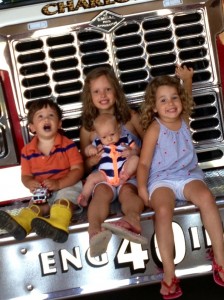 Brittany Styron is a believer in Jesus Christ, a wife, and momma to four amazing kids. She has a passion for country living, cooking, gardening, homeschooling, and encouraging women in their roles as wives and mothers. She blogs honestly about all these things at Sweet Country Roots.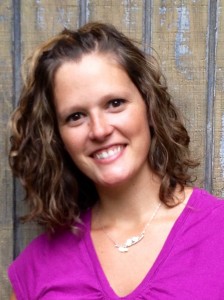 Free Guide
Want to know how to use essential oils and herbs in your home? In this guide, I share my top 10 favorites.
Plus get our latest content and news, including giveaways and freebies.