There's something about the holiday season that brings comfort–gathering and celebrating with friends and family, reaching out to others in need, and being a blessing to those we don't even know–all synonymous with the Christmas spirit. Yes, the Christmas season is a time when many families reflect on the love of Jesus and how we can show His love to the world, sharing a message of hope and forgiveness.
But, what if He had not come?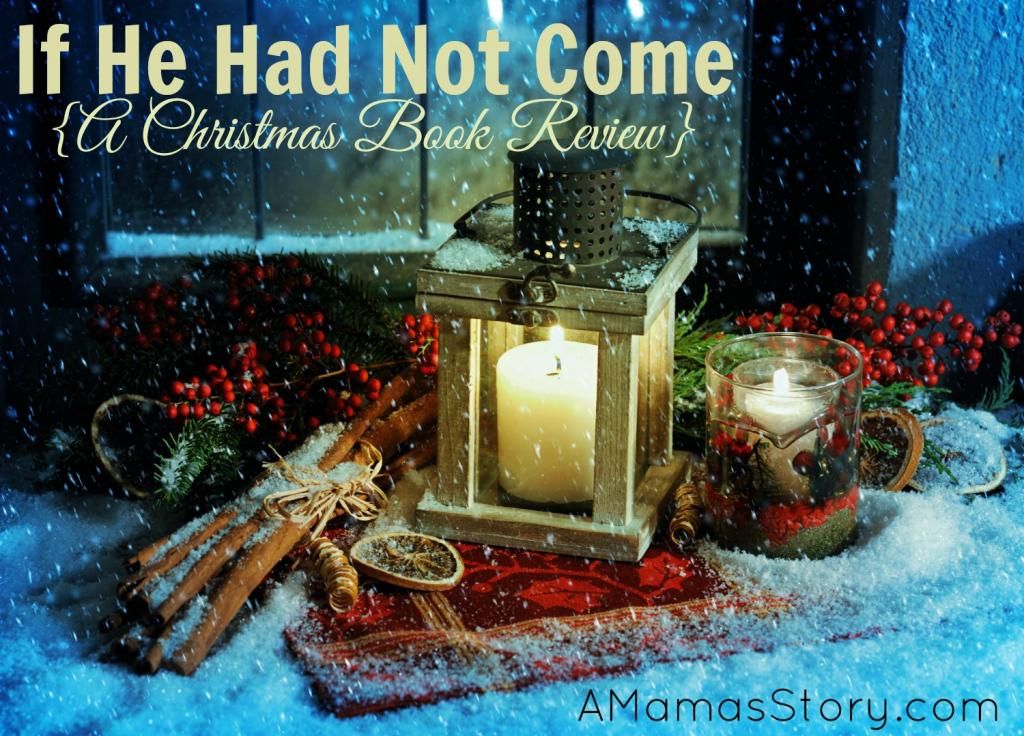 If He Had Not Come
, a beautiful Christmas story written by Nan F. Weeks and "reintroduced to a new generation" by
David Nicholson
, invites us to imagine what our end-of-year days would be like, if Jesus hadn't come. Likely best suited for those ages 6 and up, our 3-year-old and 5-year-olds (as well as the others, ages 9-12)  enjoyed looking at the pictures, hearing the story, and coloring their own Christmas tree with their older siblings.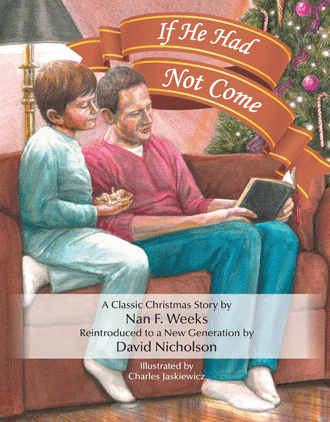 Gorgeous full color illustrations throughout the hardcover book are a pleasure to view. During the last few weeks, even I couldn't help but pick it up and flip through the pages just to enjoy the artistry.
Our family gathered together to meet Bobby, a young boy who awakes on Christmas morning, only to discover that things are missing. Decorations have been removed and there are no other physical signs of Christmas in his home; but as we continue, we also see other important factors are non-existent, such as generosity, fellowship, community, kindness, and compassion.
All of these things Bobby had taken for granted as he'd become focused on the materialistic gifts he'd grown accustomed to receiving each year. What would Bobby do in the end? How would these wrongs be righted?
At the end of the story, there is a discussion guide that helps families or small group classes delve deeper into the storyline. Plenty of discussion questions, including Scripture to review, gave us enough material to break this down into a couple of sessions. This is a book that your family will be able to read, have a few minutes of discussion, and then come back for more.
Questions include standard comprehensive questions, as well as more spiritual applications that may require more time to discuss.
Activities including dramatization, drawing, coloring, and an invitation to use your imagination, help complete a robust and lively round of conversation. There's even a page dedicated to the Gospel message.
My 3rd grade daughter showing the Christmas tree she drew, as part of one of the activities:
My fifth-grade son was impacted by the lack of kindness and compassion that was missing in Bobby's world. As he drew his picture, my son reflected on the importance of people being a help to the others in their communities and around the globe.
The hardback copy is the perfect size for reading and for little hands to hold while viewing illustrations.
My oldest daughter reads through the Scriptures as my husband reads from the book.
He's only five-years-old, and he struggles to communicate with us, but my Kindergartener was quite proud of his own personal masterpiece, explaining to us what the Christmas spirit meant to him.

Free Guide
Want to know how to use essential oils and herbs in your home? In this guide, I share my top 10 favorites.
Plus get our latest content and news, including giveaways and freebies.