You homeschool, run a blog, study botanical medicine, help your husband with his company, juggle therapy schedules, manage a home, and still stay sane? How do you do it all?
First off, I'm not super mom, but how do I do what I'm able? I make sure to keep priorities straight regarding my family, have a great VA, older children who are independent enough to take care of their chores, and a variety of planners to keep me on track. But in January, I discovered a treasure when I had the opportunity to review the Motivated Moms iOS app (with full year server access) which has helped ensure that household chores are completed and that I stay on top of my house routine.
The Basics:
Once I realized all of the app's features, I was hooked. But first, I'll review the basics. The full year app comes with a pre-programmed year of chores, broken down by the day. Everything from laundry to unloading the dishwasher to being reminded to trim my child's nails are included; virtually everything my home may need is listed. Once the task is completed, I touch the check box on the screen, and it's moved to the bottom of the list.
Left to my own, I can become overwhelmed by my home. Having a touch of perfectionism (typical first born), I tend to go overboard and feel that if I don't get everything taken care of, then I've failed. With the Motivated Moms iOS app, I know that after completing each task on the screen, I'm good to go!
Checking off the boxes gives me a sense of accomplishment, and I love that typical homemaking chores aren't the only items listed. Exercising, Bible reading (outside of a quality Daily Quiet Time) and other extras are included.
And if for some reason I'm unable to complete every single task on the screen, that's OK. I don't feel guilty–they'll come around again and each day I feel the slate is wiped clean. I don't feel overwhelmed by seeing my to-do list continue to expand until it feels as though I'm drowning in house work. Not only does the Motivated Moms iOS app keep me focused on my house cleaning schedule, it seems to take a weight off my shoulders, so that I feel I have one less thing to worry about.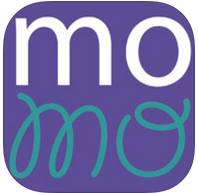 Not only can I assign and color code an individual person's chores, I can add and remove tasks based on the unique needs of my family and home!
Here's a picture of the standard screen–the tasks are unassigned, but it provides a feel for how the check-off works.
From this screen, I can assign a specific chore to a person. If I haven't already, I can also add a new person and select their color.
I can even select how often a custom task should be performed. Does it need to be every day? Specific days? Is it a one-time chore? I recently added "put away school supplies" and will rotate it among the children.
Since we don't have a 2nd floor in our home, and I wanted things as streamlined as possible, I hid this task from the chore list and created a new task for vacuuming the bedrooms. Pre-programmed tasks can't be edited, but hiding the original and creating a custom task accomplishes the same goal.
Color coding is great as the children are able to see their own personal jobs to complete.
Not only can you customize chores for your family, you can also:
Add rooms (Have a custom floor plan that includes a library or study? Not a problem! Add them directly into the app.)
Hide and unhide tasks as your needs change.
Add or remove people, as a little one becomes old enough to help or when an older son or daughter has left the nest.
E-mail yourself a printable of the day's lists (available for iOS). If you have an AirPrint printer, you can print directly from the app.
Sync the app between your iOS devices.
While I readily admit to being a planner junkie, Motivated Moms has created something unique that I haven't seen before, and I like it!
Don't want the app and prefer a printed chore planner? Motivated Moms offers that, too.
Don't have an iPhone or iPad? Motivated Moms offers an app for Android.
Costs?
An initial subscription to the Motivated Moms iOS app is $1.99 and includes two months of tasks and server access. You can buy additional months via in-app purchase for 99¢ per month or a year for $7.99.
As a homeschool mom managing a large family, this app has proven beneficial, and I plan to keep my subscription current.
For more information on Motivated Moms, join them on Facebook and Twitter.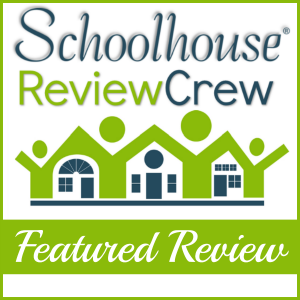 Free Guide For the Natural Living Mom
Want to know how to use essential oils and herbs in your home? In this guide, I share my top 10 favorites.
Plus get our latest content and news, including giveaways and freebies for the natural living and homeschooling mom.