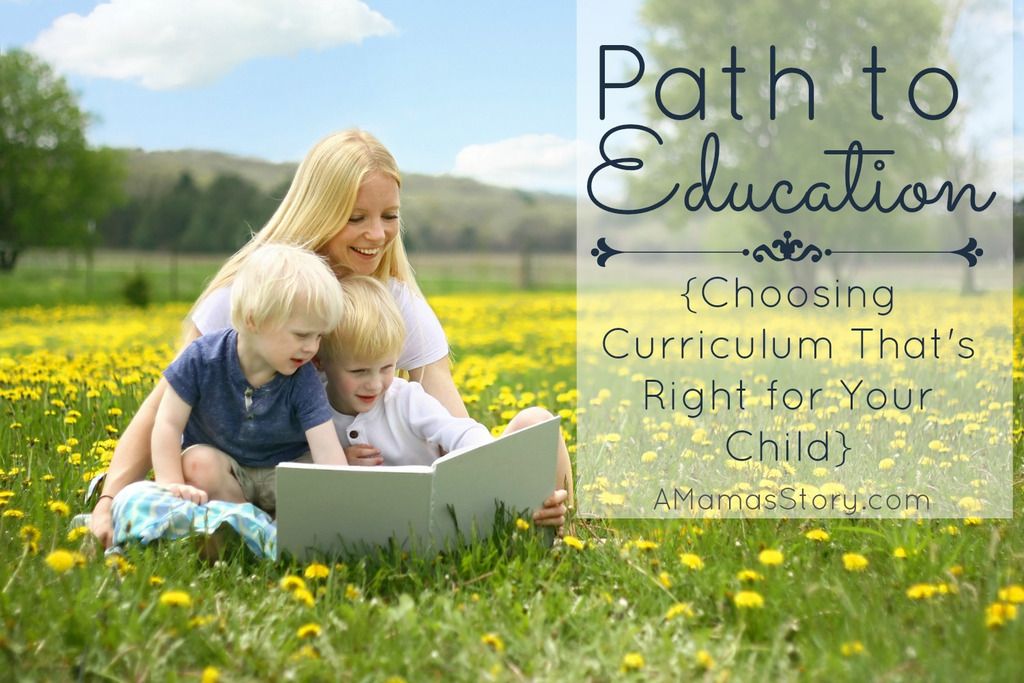 Every spring I question the quality of our school year. Doubt sets in, and I begin to scramble, trying to put together something better.
As a homeschooling mama, I'm sometimes overwhelmed with the weight of knowing I'm solely responsible for the education of my children.
I hear I'm not alone.
Jumping back and forth between the idyllic view of using living books, nature study and short hands-on lessons, to using the textbooks that seem so familiar and fool-proof, I often wonder if I'm making the right decisions for our school. After all, I only have one chance to raise each child, cultivating their minds and hearts.
As I perused some homeschooling materials, I came across this quote:
Education is what remains after one has forgotten what one has learned in school. ~Albert Einstein
Sad to say, but I don't remember much from my school days. As I teach my children, I'm learning, too! I'm sure we covered the same material, but there appears to be quite a bit that I didn't retain.
The skills I use now aren't things I mastered back then, either. Take math, for example—a class in which I performed miserably. As I began to manage a home, I had to use mathematical facts in my everyday life. And through using these skills in the real world, I've even mastered a few "mental math tricks" that I see presented in the textbooks my children use today.
When I read the above quote, I remembered a speaker who said it doesn't matter how many facts or rules we try to pour into our child's mind, if we don't teach them how to learn and to love to learn.
While I'm responsible for teaching my children basic ideas and skills, I want them to have a love for learning, because regardless of what we cover, there will undoubtedly come a day in which they'll encounter something they don't know (or remember).
By nature, I'm a researcher. It's a hobby and can become an obsession, if I'm not careful. I'm sure I already have a couple of children who inherited this trait. For those who haven't, I need to get to work.
It made me realize that regardless of using using textbooks, Charlotte Mason ideals, Classical education, unit studies, etc., my ultimate goal in educating my children is that they'll have a heart for God; the confidence, desire and tools they need to be self-starters; be disciplined; have strong character, and exercise wisdom.
As one of my friends once said, she's met children who can recite higher math facts but who don't know right from wrong.
My husband has been a business owner for a few years, and we've done our fair share of interviewing and hiring employees. He's often noted the amount of education listed on someone's resume didn't always equal the amount of character the candidate possessed. As an employer, it's the character, desire to learn, and how teachable a person is that provides the most value.
I can buy the most expensive curriculum, fill out assignment sheets and have my children check off the boxes. But in the end, no curriculum is going to provide them with the real education we want to instill.
Perhaps one spring I'll listen to my own words and stop scrambling.
Free Guide For the Natural Living Mom
Want to know how to use essential oils and herbs in your home? In this guide, I share my top 10 favorites.
Plus get our latest content and news, including giveaways and freebies for the natural living and homeschooling mom.