When I first learned of KinderBach, I wondered if my preschooler could actually learn piano and music from an online program. Two of my children have taken traditional piano lessons, so it was difficult for me to grasp how a less traditional class would work.
Designed for children ages 3 through 7, I used my review opportunity for the The KinderBach Online Piano Lesson Membership with Teacher Corner with my 5-year-old. My reservations extended beyond wondering if my preschooler could learn piano through an online program to wondering if his sensory issues and expressive language delay would hinder his progress. But after viewing the free online samples and wanting to do something unique and special with my preschooler, it was full steam ahead!
While viewing the first week of lessons, he immediately jumped in feet first, enjoying the rhythm exercises, gross motor activities, and learning about new "friends," such as Dodi the donkey. He giggled and laughed so much that we couldn't help but capture video of his joy.
Enjoying his time, we moved through the first few weeks quickly, but as we progressed, the lessons became more challenging and there were more worksheets and options for him to complete. As we entered lessons for week 5, the extra challenge set in, so we simply slowed down and allowed him to absorb the material as he could. My oldest daughter, who is very adept at piano, asked if she could assist with lessons. As the difficulty increased for my son, my daughter was thrilled to see many familiar terms and exercises that she was assigned by her piano teacher. Knowing the thoroughness and high standards of her course work only confirmed the quality of KinderBach.
So what does a typical lesson look like? First off, I'm impressed with the overall organization of the site, and the resources available to both the parent and the child are intensive. For the parent, there's a separate place or "teacher's corner," where you'll find:
downloadable lesson plans
teacher's aids
mp3's
student book
certificates
story books
coloring pages and more.
The lessons are laid out nicely. Not only are resources organized by levels, they're also presented as Week 1, Lesson 1; Week 1, Lesson 2, etc.
Families wanting a full, comprehensive program can quickly check the day's plans, click over to the Learning Center and GO!
Or if the schedule is tight or a child simply wants to do something light and fun, go straight to the Learning Center, and click on the desired level, week, and lesson. I can't stress enough how impressive and nicely organized the site's layout is for the busy parent or family.
When deciding to go straight to the Learning Center, I download the "map," which gives a nice, printable chart of the lessons, topic covered, and worksheets to be used for the entire level. I also download and print the level's activity book.
My son watches the video, which is always the highlight of his lesson–the instructor is pleasant to listen to and the sound quality is superb. Afterwards, he completes the worksheet or activity, and then gets to practice or play along on the keyboard.
During the Week 5 lessons, he continued learning about the black keys. After watching the video, my son located the black keys on the keyboard, the keys on the worksheet, and then colored along during the song.
While my 5-year-old continues to work through Level 1, I couldn't help but look ahead at the future levels. KinderBach offers a total of 6 levels with 10 week's worth of lessons within each. As seen in Level 1, the weekly lessons are organized and broken down into 4 lessons a week. And as expected, as the levels progress, so does the difficulty.
Now that we've experienced KinderBach first hand, I realize that yes, a preschooler and young child can learn music from online piano lessons.
The biggest surprise came when my 2 1/2-year-old son wanted to join in. I laughed a little because I was originally concerned that my five-year old with developmental delays and sensory issues wouldn't be able to enjoy it, much less my toddler. While he doesn't do the worksheets or all the activities, he's captivated by the videos, music, songs, and playing on the keyboard. I look forward to seeing how quickly he picks up music.
Other than learning how to play piano, what will a child learn from KinderBach?
Rythym
Aural Discrimination
Musical Terms and their origins (very interesting)
Musical Symbols, etc.
Costs?
Not only is KinderBach busy-family friendly, I also feel it's budget friendly. While KinderBach is usually $130 a year, there's a current special of $95.88! That breaks down to $7.99 a month, which is a great price for all that's offered.
Have an iPad or iPhone and looking for a piano app? KinderBach has you covered!
You can also visit their shopping page to pick up songs, sheet music, and activity pages.
For more information on KinderBach, find them on Facebook, Pinterest, Twitter, and YouTube.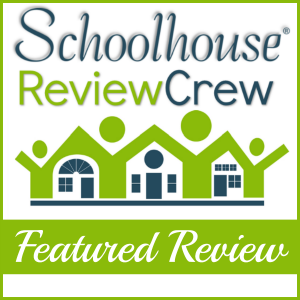 Free Fun on the Farm Activity Pack
Have fun with your preschooler, as they practice writing, color, and enjoy educational activities that are perfect for little learners.